The Football Teams Gathering Most Supporters
It seems that football has been the most followed and watched sport all over the world. Most football teams have gained their fan clubs as proof of their success and devotion, no matter what their league is. These fan clubs gather the people who stay 'loyal' to their favorite football team or club, and they regularly watch the matches and support the players both on football pitches or in front of the TV. Both the passionate fans and those who do not have a favorite team frequently bet on football and many do it with Casa Pariurilor bonus. Here we have enlisted the football teams which have gained the greatest number of fans and supporters till 2022.
Real Madrid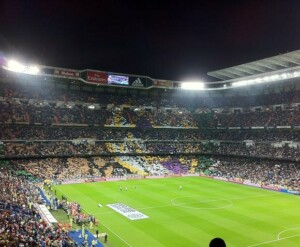 Real Madrid has been followed by 263.3 million people so far. According to social media, the club has got 112 million followers on Facebook, 40.3 million followers on Twitter, and 111 million followers on Instagram. The club is known as Los Blancos, and it holds two different records – the winners of most Champion League titles (13 of them) and the most number of La Liga titles (34 of them). The fans of Real Madrid call themselves Madaristas and Vikingos, and the number isn't decreasing although their talisman, Cristiano Ronaldo, left the club.
FC Barcelona
FC Barcelona has gathered 248.3 million supporters – 103 million on Facebook, 40.3 million on Twitter, and 105 million on Instagram. This Catalan club has been admired by people all around the world, and most football enthusiasts claim that it has been one of the best football clubs of all time. The essential player of the club is Lionel Messi, and the club has been praised for the quality and synchronicity of the whole squad. Barsa fans are also called 'Culés' – the first image the passers-by walking near the stadium have when they see the audience.
Manchester United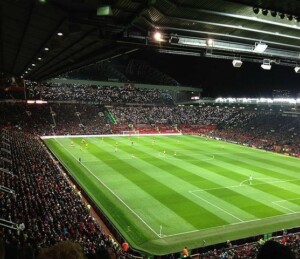 This is the most popular and most supported club in England. The club itself is also known as the Red Devils, and the Devils have been successfully managed by Sir Alex Ferguson. Manchester United has gathered 75 million people on Facebook, 30 million on Twitter, and 55.6 million on Instagram. Just like FC Barcelona, Manchester United is believed to be one of the best football clubs all over the world, and that can be ascribed to its popularity. Unfortunately, they were thrown out from the Champion League and Premier League thrones by Liverpool.
Juventus
This club with a long tradition has been one of the most popular clubs in Italy. Juventus has gained 8 consecutive A Series titles and many other titles in their mother country. It has the largest number of supporters in Italy, and it has welcomed Cristiano Ronaldo as a most valuable player which would contribute to the club. For all these reasons, the number of Juventus fans has rapidly increased and it amounts to 46.3 million followers on Facebook, 9.7 million on Twitter, and 52.5 million on Instagram, which makes a total of 108.5 million supporters via social media.